You're All Set. You've Been Unsubscribed.
So, you've unsubscribed, huh.
No problem. We hope there's no hard feelings.
Before you leave, feel free to look around the site to explore our other helpful resources and valuable services, including our FREE website analysis, sales funnel development, marketing automation, complete web overhauls, and much more.
If you still want to stay connected, just not via email, check us out at:
> Follow us on Twitter
> Like our Facebook page
> Connect with us on Instagram
> Send us a message
OR
Schedule a call with us about how to turn your marketing efforts into an automated lead and customer getting machine.
Thanks again for giving us an opportunity to serve you.
We wish you the very best in life and business.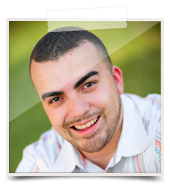 Alex Navas | Founder